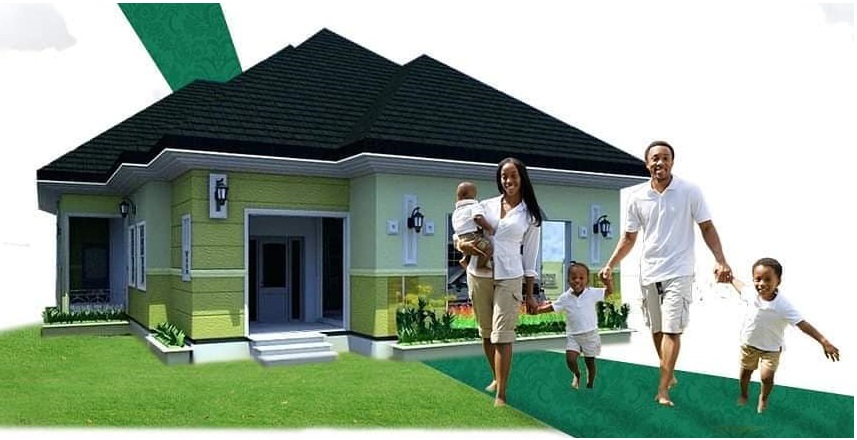 CONDITIONS FOR NHF LOAN
CONDITIONS FOR NHF LOAN
Any Nigerian above the age of 18
Applicant must be a contributor to the National Housing Fund for a minimum period of six months.
Applicant must have satisfactory evidence of regular flow of income to guarantee loan repayment.
WHO CAN APPLY
The loan shall be for the purpose of building, purchasing, or renovating a residential
accommodation
No loan shall be for refinancing
PURPOSE
Applicant is to apply through a duly licensed and accredited mortgage loan originator (MLO) of
his/her choice and not directly to Federal Mortgage Bank of Nigeria (FMBN).
The MLO of the applicant's choice must be accredited by FMBN to access the NHF facility.
Application forms for NHF loans are obtainable from the MLO
HOW TO APPLY
The property for which the loan is sought shall serve as security for the loan.
The property shall conform with the existing planning laws and regulations (approved building plan).
The property shall possess sufficient value to recover the loan.
A mortgage property shall be insured against hazards
The loan shall be secured by first legal mortgage of the property between the applicant and the
mortgage loan originator and assigned to FMBN.
HOW MUCH TO APPLY FOR
Interest rate shall be as prescribed by the National Housing Fund Act which is not more than 6%
p.a.
INTEREST RATE
The maximum repayment period shall be 30 years.
Individual borrower shall make repayment through the mortgage loan originator through which
they obtained the loan.